Cemetery Work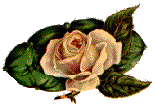 Members of our camp work diligently at marking and maintaining the final resting places of Confederate soldiers. We intend to preserve the memory of these men for future generations.
Many of these graves are located in church cemeteries, others in family plots on private property. Regrettably, time and neglect have taken their toll.
If you know of a Confederate veteran's grave in Laurens county that is not marked, undocumented, or is located in an out-of-the-way location, please
contact us
.